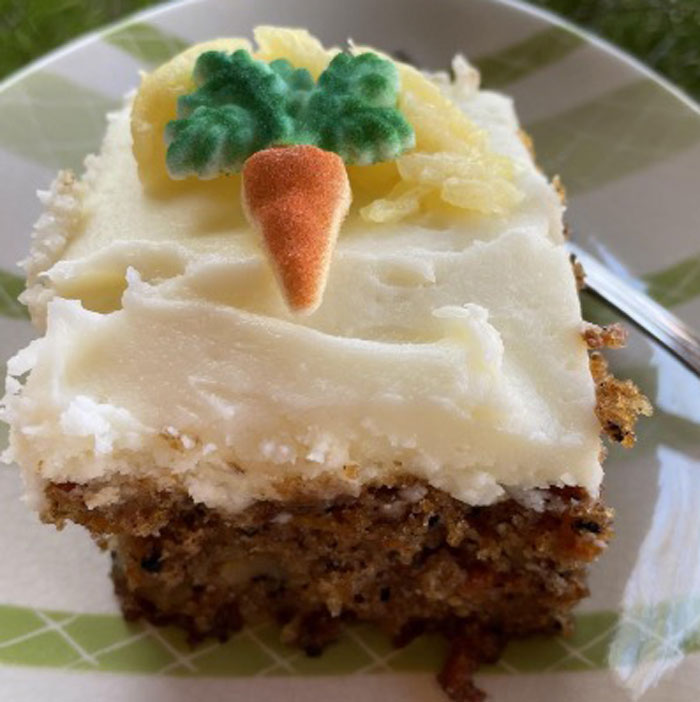 Recipe
Carrot Cake reminds me of both my mom and grandmother baking in their kitchens in Texas.  I grew up when my extended family came together on Sunday with big meals, lots of laughter and fun adventures filled our time together. My mom baked her best cakes and my grandmother baked the best pies. This Pineapple Carrot Cake is a favorite of my family and I'm happy to share it with you for your next family get-together!

Prep Time: 15 minutes
Cook Time: 37-45 minutes
Total Time: 1 hour
Yield: One 9 x 12 rectangular cake
Servings: 12 dessert servings or 16 smaller portions
I use my DoughMaker 9 x 12 rectangular cake pan with lid (my daughter bought me one personalized with my name on it and I love it!)
Pan Preparation
Using about one teaspoon of butter, butter the bottom and sides of the cake pan

Place the butter in the pan, let it soften to room temperature, then, spread with a paper towel. 
2 cups granulated pure cane sugar

1 ⅓ cups canola oil

3 large eggs, at room temperature

1 teaspoon pure vanilla extract (I make my own)

2 ½ cups plus 1 tablespoons of King Arthur all-purpose flour, divided

2 teaspoons ground cinnamon

2 teaspoons baking soda

1 ½ teaspoons kosher fine sea salt

1 pound carrots, peeled and grated (I use my food processor to freshly grate the carrots. This will give the cake moistness. Purchasing pre-grated carrots is convenient but are too dry for a carrot cake)

1 cup walnuts, coarsely chopped

½ cups canned crushed pineapple, drained
¾ pound cream cheese, at room temperature

½ pound salted real butter, at room temperature

1 teaspoon pure vanilla extract

1 pound confectioners' sugar, sifted
Presentation
For each slice, arrange about one tablespoon of crushed pineapple, drained, and 

a candy carrot
Preheat oven to 350°F

Beat sugar, oil, and eggs together with an electric mixer with the paddle attachment until light yellow. Add vanilla extract

In a separate bowl, sift together 2 ½ cups flour, the cinnamon, baking soda and salt

Add the dry ingredients to the wet ingredients and mix until just combined

In a separate bowl, toss walnuts with 1 tablespoon flour. Fold in grated carrots, and ½ cup of crushed and drained pineapple. Add mixture to batter and mix well

Pour entire batter into the 9 x 12 buttered rectangular baking pan. Place pan on the middle oven rack

Bake for 37-45 minutes or until toothpick test comes out clean. Be careful not to overbake

Cool completely on a wire rack
Cream Cheese Frosting
Mix cream cheese, butter, vanilla with an electric mixer fitted with the paddle attachment until creamy. Gradually add the confectioners' sugar and mix until smooth

Once the cake is completely cooled, spread the frosting evenly over the cake

Decorate with about one tablespoon of pineapple and a sugared candy carrot
ENJOY! BLESSINGS AND BEE HAPPY! 💗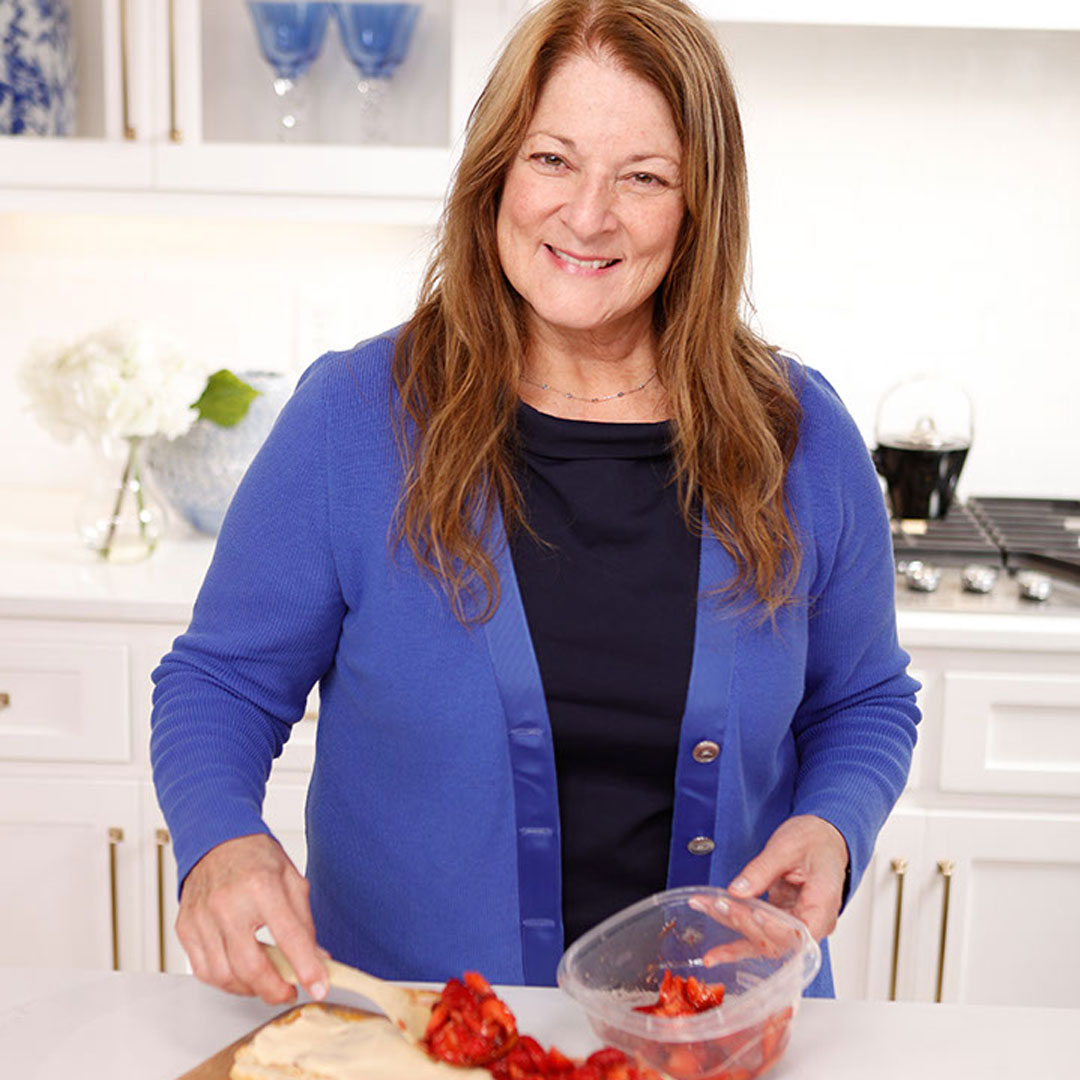 Miss Carroll's Kitchen is named after Clara Carroll, a former Home Economics teacher at Paul's high school and a lifelong friend. Carroll, now a retired professor of Home Economics from Harding University, brings unique recipes and ideas to make your seasons and home great. Her wealth of knowledge in Home Economics is sure to impress and inspire all who try her delicious creations.