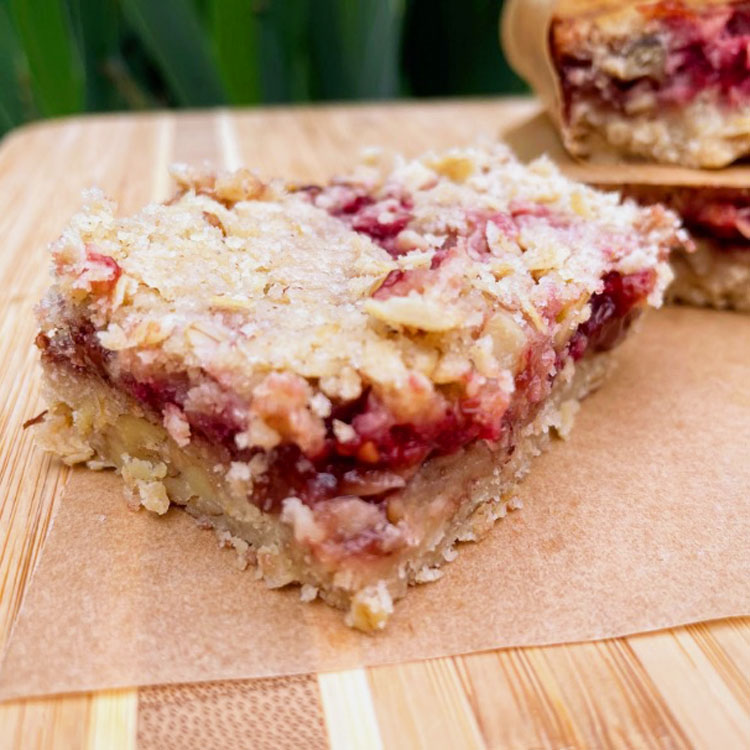 Recipe
Several years ago when my youngest daughter married a Nebraska farmer, we visited the cutest bakery and coffee shop in her hometown, Aurora. If you find yourself in Nebraska, you must visit The Makers - Bakers & Builders. Anyway, the owner had made these delicious rhubarb and strawberry jam bars. So, when I got home I substituted my garden fresh raspberries and raspberry jam to make these jammy good bars. And now they are one of our favorites!
Delicious comfort food here! These are crazy easy and are great for breakfast, snack time, and any other time you need comfort. No heavy lifting in the making of this delicious jam bar but that doesn't take away from the homemade deliciousness! I think you'll enjoy them, too.

Prep Time: 10 minutes
Cook Time: 30 minutes
Total Time: 40 minutes
Servings: 12-16 bars
I used my DoughMakers 9-inch square baking pan. Warning: Do not use a pan spray on your DoughMaker pans! Or if you do, you will have a permanent sticky stain on the pan.
12 Tablespoons of cold salted (or unsalted) butter + 1 teaspoon for buttering pan

1 ½ cups King Arthur all-purpose flour

1 ½ cups old-fashioned rolled oats

¼ cup powdered sugar

¾ cup packed brown sugar

½ teaspoon cinnamon

1 cup coarsely chopped walnuts

1 cup raspberry jam or preserves

½ cup frozen raspberries (I used raspberries from my garden)
Preheat oven to 325 degrees Fahrenheit.

Prepare the pan by using about 1 teaspoon of softened butter to butter the inside of the pan. Use a paper towel to spread the butter.

In a mixing bowl, combine the flour, oats, powdered sugar, brown sugar, cinnamon, and walnuts. Add the butter 1 tablespoon at a time and use a pastry cutter to blend the mixture until crumbly. NOTE: I usually use my fingers to combine the ingredients thoroughly.

Remove about 2 cups of the flour mixture and set aside. Press the remaining flour mixture into the 9-inch square pan to form the bottom of the crust.

Gently spread the raspberry jam over the bottom crust and press into the crust with an offset spatula.

Sprinkle the frozen raspberries over the jam.

Sprinkle the remaining 2 cups of the flour mixture over the raspberry mixture. Press with an offset spatula to level evenly.

Bake for about 30 minutes until the jam is bubbly and the top crust is slightly golden.

Allow to cool completely before cutting into bars.

The bars will keep for a few days in the refrigerator if they last that long!!
ENJOY! BLESSINGS AND BEE HAPPY! 💗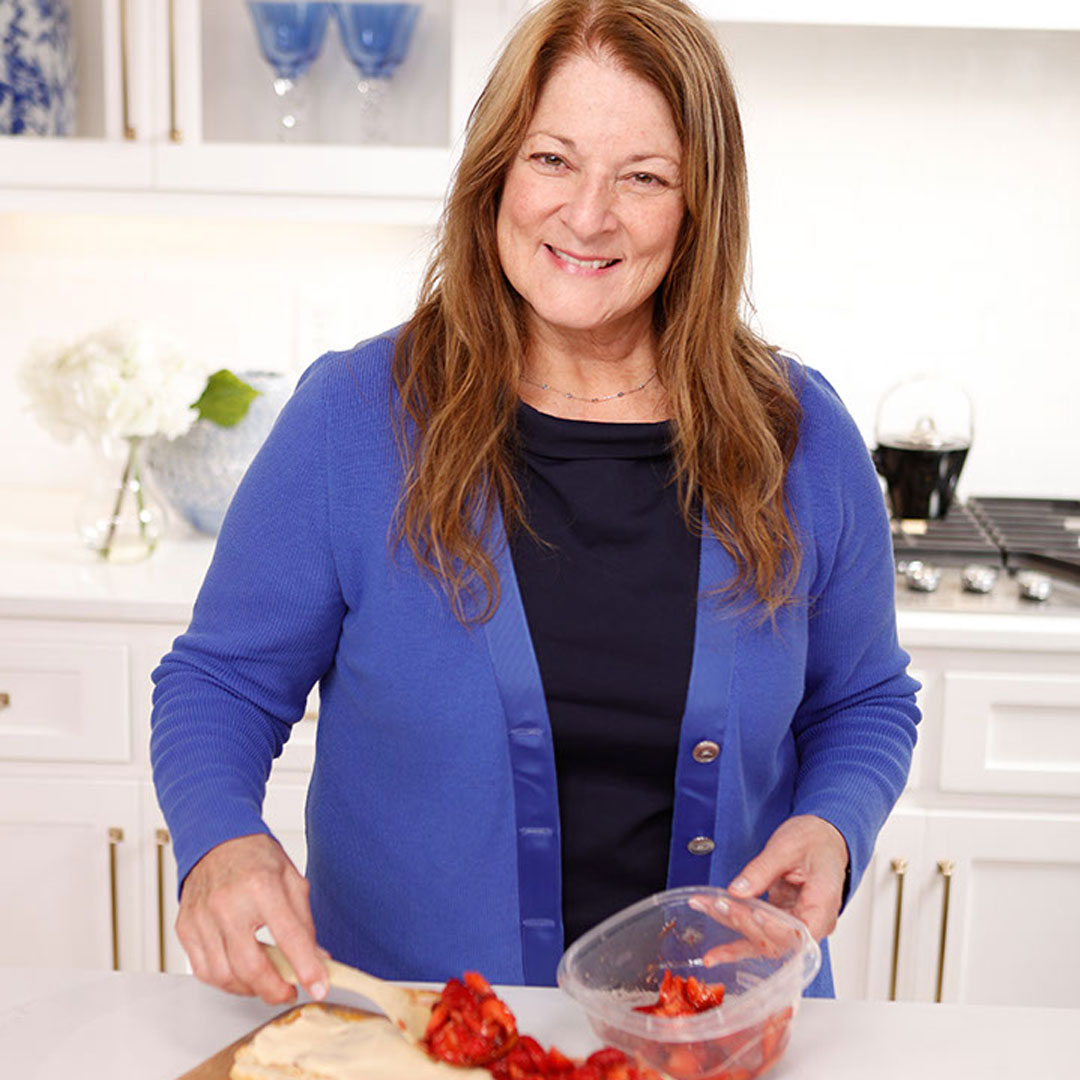 Miss Carroll's Kitchen is named after Clara Carroll, a former Home Economics teacher at Paul's high school and a lifelong friend. Carroll, now a retired professor of Home Economics from Harding University, brings unique recipes and ideas to make your seasons and home great. Her wealth of knowledge in Home Economics is sure to impress and inspire all who try her delicious creations.