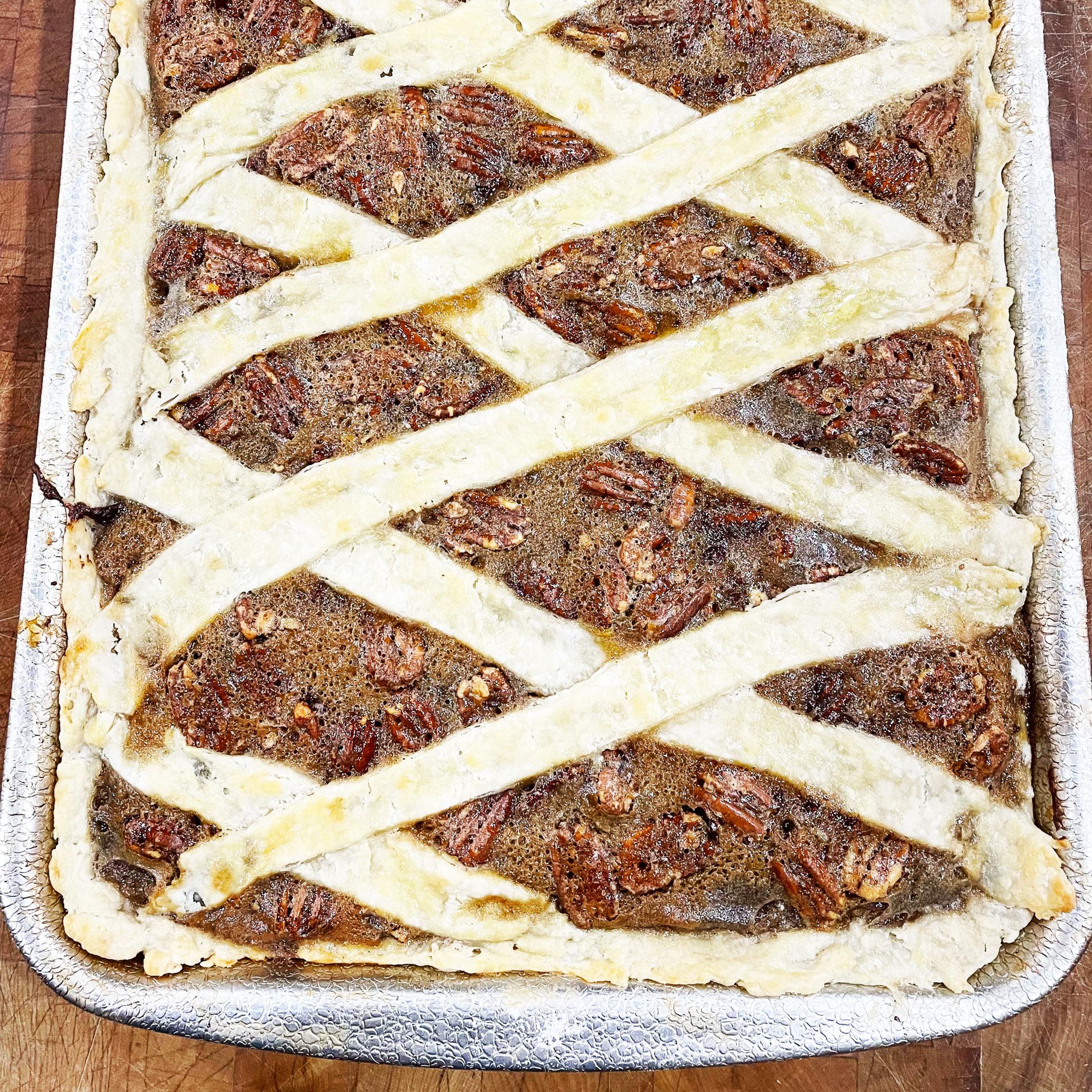 Recipe
Perfect for holidays and family gatherings. This easy Chocolate Pecan Pie will become one of your new favorites as it is certainly one of mine!

Make it your own with suggested additions noted in the recipe! Rich and creamy. Homemade Chocolate Pecan Pie filled with healthy pecans.  Make your own pastry crust or use a ready-made pie shell from your local store - either way, the pie is pure deliciousness!

Prep Time: 15 minutes
Cook Time: 1 hour
Total Time: 1 hour and 15 minutes
Servings: 1 pie; 6-8 servings
9-inch deep dish pie plate or 8-inch square baking pan (for chocolate pecan bars)

Large mixing bowl

Whisk

Rolling pin

Dough Mat
Chocolate Pecan Pie Ingredients
Guess & Company-San Saba River Pecan Company Chocolate Pecan Pie in a jar (1.80 lbs/816 gm)

3 large eggs

2 tablespoons butter (melted)

1 teaspoon pure vanilla extract

2 tablespoons bourbon (optional)

½ cup whole pecans (optional for extra pecans)

Fresh berries

1 unbaked 9-inch pie shell (see my recipe below or use a pre-made pie shell)

1 batch or can of whipping cream (this pie deserves the real thing!)
Chocolate Pecan Pie Directions
Remove the Chocolate Pecan Pie jar lid, and microwave the jar for 1 minute. This allows the filling to be removed easily.

In a large mixing bowl, using a wire whisk or a fork, beat the 3 eggs until the yolk and white are well mixed.

Stir the Chocolate Pecan Pie filling into the eggs, and blend until well mixed.

Mix in melted butter and vanilla extract.

Mix in bourbon and additional pecans, if desired.

Pour into a prepared unbaked pie shell or an 8-inch pan lined with an unbaked pie pastry.

Bake at 300 degrees F for approximately 45 minutes to 1 hour. The pie will rise about one inch.

Check for doneness with a wet knife inserted near the center of the pie and coming out clean.
Serving Suggestions
Serve with whipped cream and fresh berries.

Drizzle with pure maple syrup.

Top with a fresh sprig of mint.

Cool, cover with foil, and store leftovers in the refrigerator.
Homemade Pie Pastry Directions (for 2 pie crusts)
Preheat oven to 425 degrees F.

Combine 2 cups King Arthur all-purpose flour in a medium mixing bowl with 1 teaspoon of salt.

Add ¾ cup and 2 tablespoons of cold Crisco shortening (I only use Crisco and have great results every time!).

Using a pastry blender, mix the dry ingredients with the Crisco using an up-and-down motion until the dough resembles coarse crumbs.

Add 5 tablespoons (one tablespoon at a time) of ice-cold water, delicately incorporating with a fork. Use a tossing motion to avoid over-stirring.

Wrap the dough in plastic wrap and refrigerate for at least 30 minutes (if I'm in a hurry, I skip this step).

Divide the dough into two parts. I freeze half of the pie crust dough and use the other part in this recipe.

On a lightly floured surface or dough mat, roll out the dough to fit your pie pan with a little extra dough to create a fluted edge.

Place the rolled-out pie crust on your pie plate. Crimp the edges.
ENJOY! BLESSINGS AND BEE HAPPY! 💗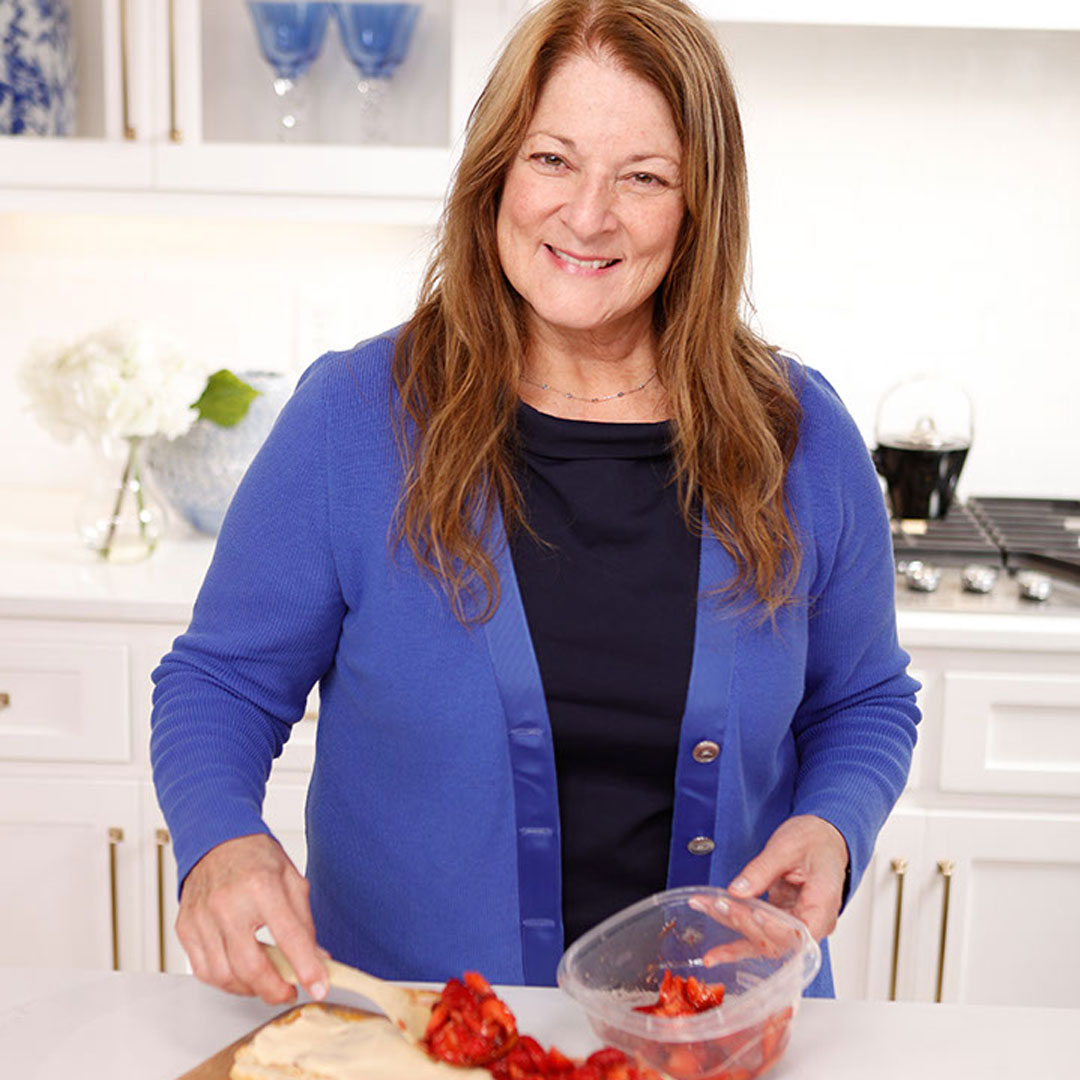 Miss Carroll's Kitchen is named after Clara Carroll, a former Home Economics teacher at Paul's high school and a lifelong friend. Carroll, now a retired professor of Home Economics from Harding University, brings unique recipes and ideas to make your seasons and home great. Her wealth of knowledge in Home Economics is sure to impress and inspire all who try her delicious creations.