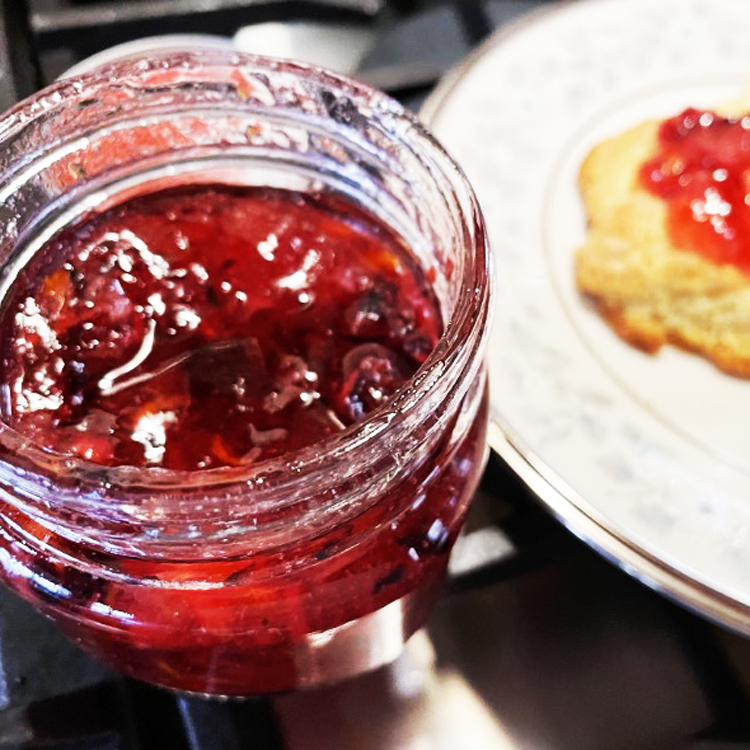 Recipe
This recipe is the easiest freezer marmalade recipe made with seasonal Blood Oranges. The crimson-raspberry color of the Blood Oranges remains beautiful by freezing it instead of using the water bath canning method (although you may choose to water bath the marmalade and that is fine, too!). This marmalade may be the best I have ever made and is especially delicious with my Blood Orange Scones.  I made the marmalade the night before making the scones for brunch. By the morning the marmalade was set enough to serve and it was scrumptious on the Blood Orange scones.
Your Spring Brunch just got better! The color is amazing and the deliciousness is at a new level!

Prep Time: 30 minutes
Cook Time: 15 minutes
Total Time: 45 minutes
Servings: 5 cups of marmalade
Canning jars with lids and rims

Zester

Citrus juicer
2 ⅓ cups prepared fruit (I used 8 Blood Oranges to get this exact amount)

4 ¼ cups pure cane granulated sugar

¾ cup water

One 1.75-ounce box of powdered fruit pectin (i used SURE-JELL)

2 tablespoons fresh lemon juice (about 2 fresh lemons)
Wash the canning jars, lids, and rims either in the dishwasher or with hot water. Dry thoroughly. 

Wash the oranges well and dry them with a clean cloth.

Remove the colored zest (just the colored part, not the white pith) from 8 Blood Oranges using a hand-held zester, Microplane zester, or vegetable peeler. The zest needs to be small bits of pieces.

Trim off the bottom and top of the Blood Oranges, and remove the white pith. I cut it off with a sharp knife. Cut each orange in half to remove the center white core and any seeds. Coarsely chop the remaining orange flesh. Do this with all 8 oranges and combine with the Blood Orange zest to measure 2 ⅓ cups of Blood Orange prepared fruit. You may need to add more Blood Oranges depending on the size of each orange.

Add sugar to the Blood Orange-prepared fruit in a microwavable bowl. Stir well. Microwave for 3 minutes. Remove from microwave and stir the mixture thoroughly. Microwave for 2 more minutes. Remove from microwave and stir well.

In a saucepan, mix the water and pectin. Bring to a boil and stir for 1 full minute.

Add hot pectin and fresh lemon juice to the Blood Orange fruit mixture. Sir for a full 3 minutes. Set a timer. This last stirring will ensure the mixture no longer has a sugar-granular texture and is smooth.

Fill the canning jars with the Blood Orange mixture to within ½ inch of the top of the jars. Wipe off the top edges of the jar and cover it with a jar lid. Let it stand for 24 hours at room temperature to ensure the marmalade jells and sets. Place jar rim on each jar before storing.

Store in refrigerator for up to 3 weeks or freeze extra jars for up to 1 year. Thaw in refrigerator before using.

Serve with Blood Orange Scones, on English muffins, toast, or by the spoonful! My Blood Orange Scone recipe can be found on the Guess & Co. website. 
ENJOY! BLESSINGS AND BEE HAPPY! 💗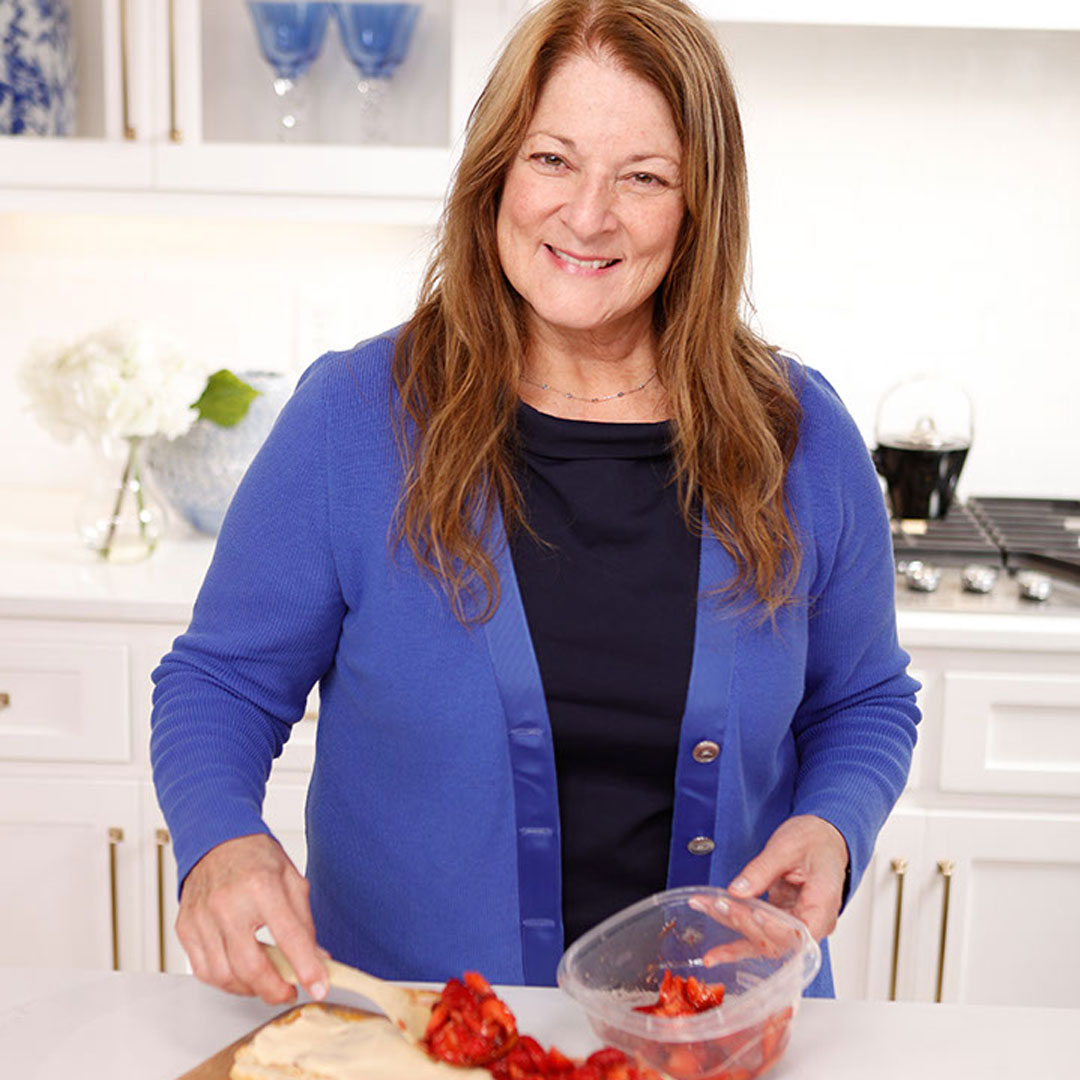 Miss Carroll's Kitchen is named after Clara Carroll, a former Home Economics teacher at Paul's high school and a lifelong friend. Carroll, now a retired professor of Home Economics from Harding University, brings unique recipes and ideas to make your seasons and home great. Her wealth of knowledge in Home Economics is sure to impress and inspire all who try her delicious creations.