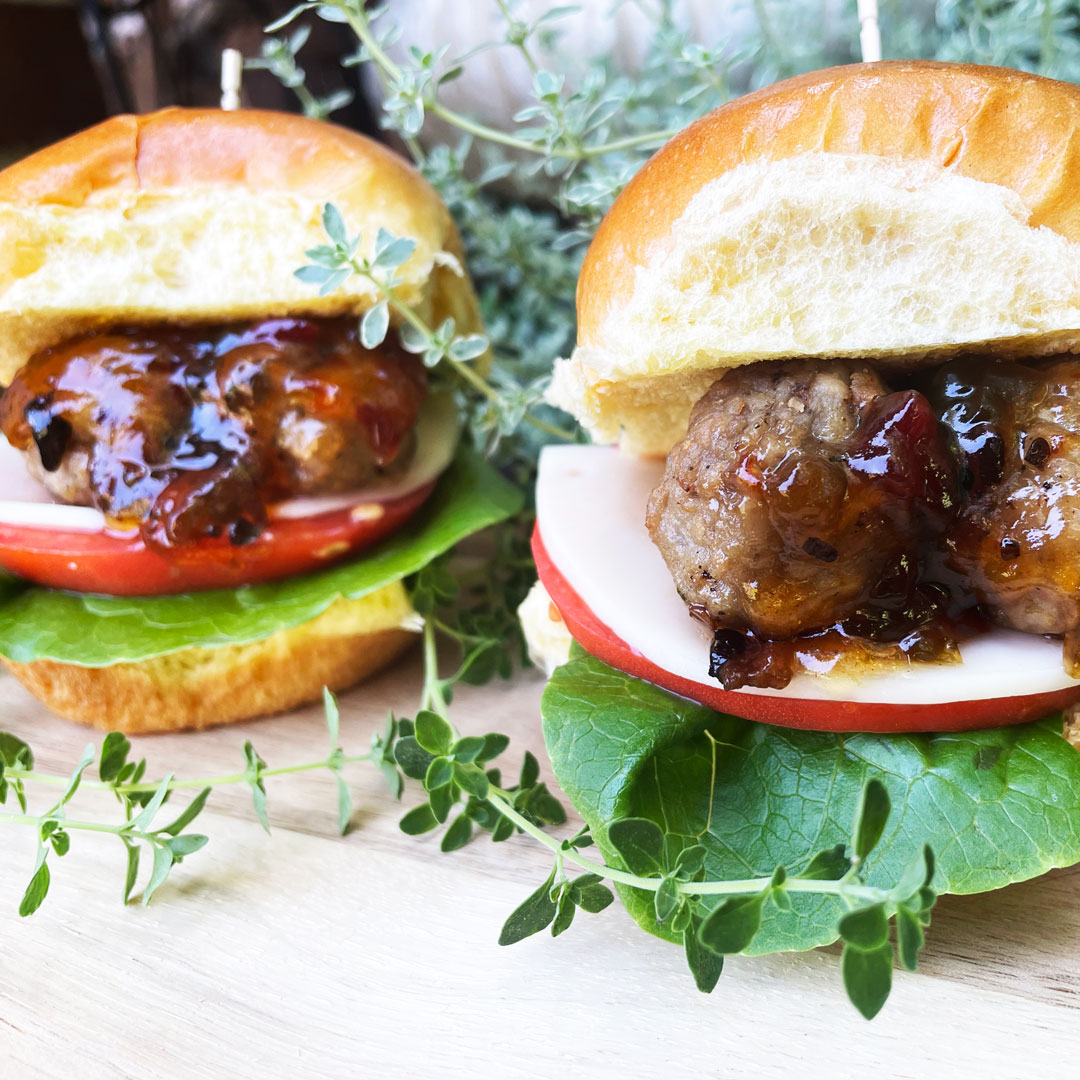 Recipe
This is the recipe you never knew you needed - Hot Pepper Bacon Jam Sliders. Once you have this stuff on a meatball or burger you will never go back to life before. It's salty, it's sweet, and makes the best any-time snack or quick dinner. 

Prep Time: 30 minutes (do this while the meatballs are heating)
Cook Time: 22-25 minutes
Total Time: 30 minutes
Parchment paper or foil

 

Large baking sheet

 

Decorative toothpicks
Hot Pepper Bacon Jam Sliders Ingredients
2 jars (11 oz ea) Guess and Company-Terrapin Ridge Farms Hot Pepper Bacon Jam

32 oz. bag of Fully Cooked Frozen Meatballs (I used Great Value Homestyle)

3 dozen fresh Slider Buns, sliced in halves (I used grocery store bakery dinner rolls)

Lettuce of your choice (I used mixed greens)

Tomatoes sliced thin

18 slices of your favorite Cheese (I used provolone), halved or quartered depending on the size of your slider buns

Olive oil (or use an oil of your choice)

Pickles (use small pickles or sliced pickles)

2 tablespoons Butter, melted
Hot Pepper Bacon Jam Sliders Directions
Preheat oven to 350 degrees F.

Line a large baking sheet with parchment paper.

Open the bag of fully cooked frozen meatballs and pour out the entire bag onto the parchment paper-lined baking sheet.

Drizzle a little olive oil over each meatball and gently roll the meatballs to distribute evenly.

Place the baking sheet on the middle rack of the oven and bake for 22-25 minutes. You are just warming them up - the meatballs are fully cooked.

For best results, turn the meatballs halfway through heating.

Remove from the oven and place a half or quarter piece of cheese on top of each meatball.

Loosely cover with foil to keep warm. Try to vent the foil so the cheese won't stick to the underneath side of the foil
Assembling the Hot Pepper Bacon Jam Sliders
Slice the slider buns in half horizontally.

Beginning with the base of the slider bun, assemble it in this order -

Lettuce on the bottom

Then, add the thinly sliced tomato

Carefully set the warm meatball with the cheese (or two meatballs if the slider bun is large enough)

Drizzle about 1 tablespoon of the Hot Pepper Bacon Jam over the meatball(s)

Close up the slider with the top bun

Lightly brush the tops of the buns with melted butter and

Secure with a decorative toothpick and a small pickle.
ENJOY! BLESSINGS AND BEE HAPPY! 💗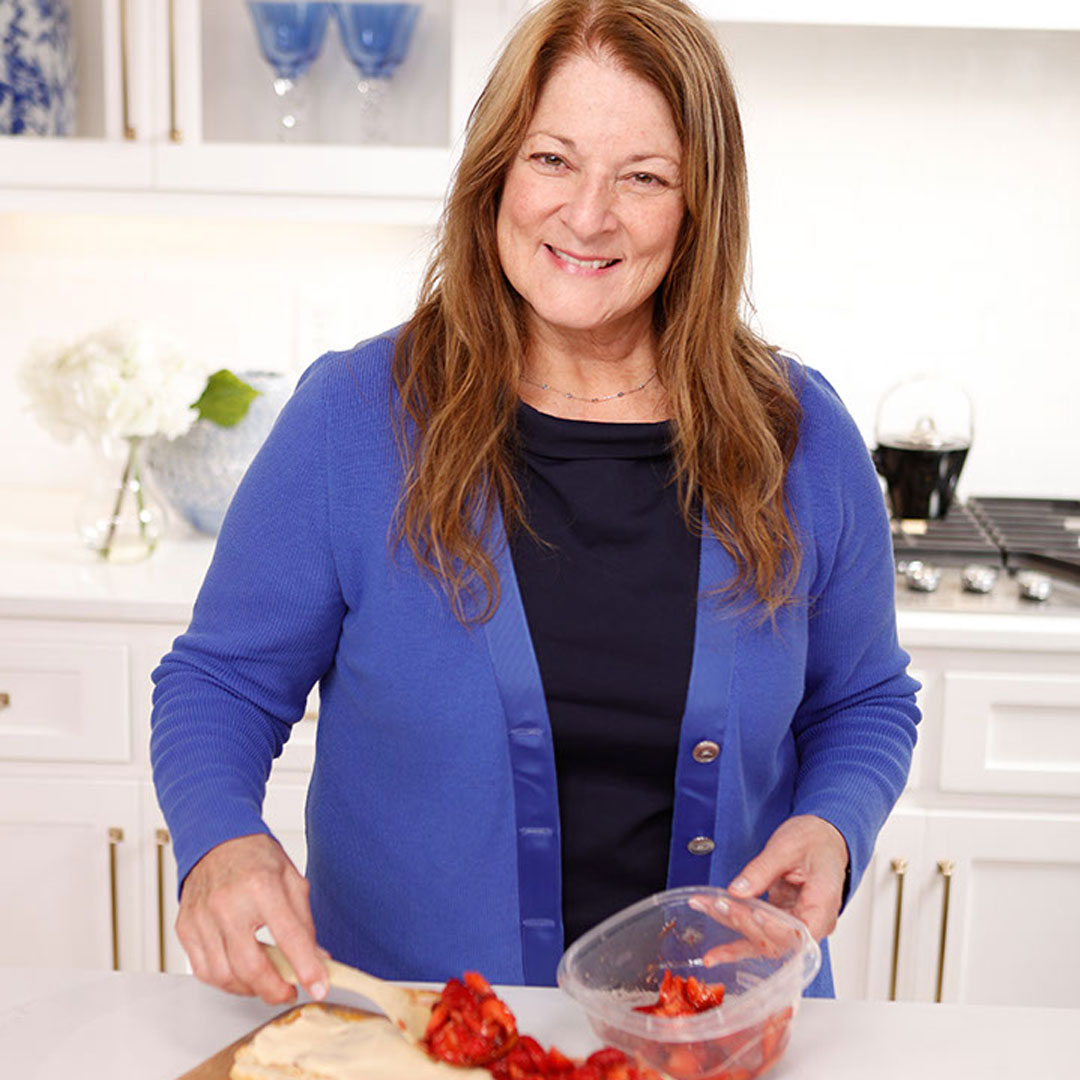 Miss Carroll's Kitchen is named after Clara Carroll, a former Home Economics teacher at Paul's high school and a lifelong friend. Carroll, now a retired professor of Home Economics from Harding University, brings unique recipes and ideas to make your seasons and home great. Her wealth of knowledge in Home Economics is sure to impress and inspire all who try her delicious creations.