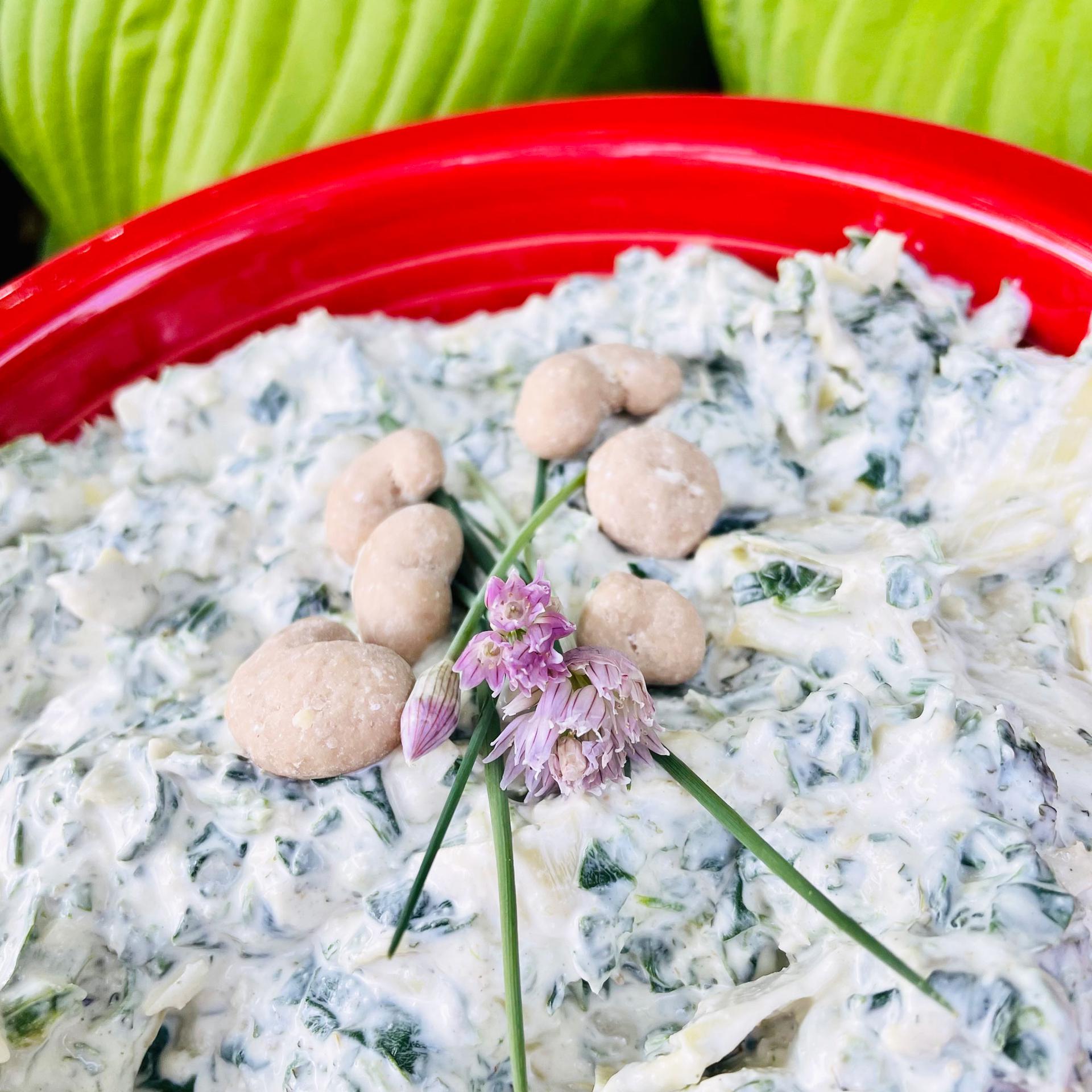 Recipe
This is a quick and easy recipe to make ahead of time and the perfect finger food for feeding a crowd. It is addicting, and yet the spinach makes me feel not so guilty eating it!
Family and friends gatherings are perfect for this Spinach Parmesan Dip! Serve it cold with your favorite crackers, or in a bread bowl. Watch it disappear before your eyes! Enjoy!

Prep Time: 15 minutes
Refrigeration Time: 2-3 hours
Total Time: 2 hours and 15 minutes
Large mixing bowl

Whisk or large spoon
Spinach Parmesan Dip Ingredients
Guess and Company Spinach Parmesan Dip Mix, one package

1 ½ cups real sour cream (full-fat or low-fat) or Greek yogurt

½ cup real mayonnaise (I use Duke's Mayonnaise)

1 (14 oz.) artichoke hearts, optional

1 (10 oz.) package of frozen chopped spinach (thawed and drained), optional

1 cup cashews, roasted, unsalted, or your favorite nut (optional)

Fresh chives for garnish, optional
Spinach Parmesan Dip Directions
Mix contents of Guess and Company Spinach Parmesan Dip Mix with 1 ½ cups sour cream and ½ cup mayonnaise.

You can stop here in the mixing portion of the recipe and this dip is delicious! However, if you like to add surprising ingredients, keep going!

Add 1 (14 oz.) jar/can of artichoke hearts, drained and chopped.

Squeeze the excess moisture out of the thawed spinach in a fine mesh strainer. Add to mixture.

Add 1 cup of cashews, roasted, unsalted, and finely chopped.

Refrigerate for a few hours before serving.

Sprinkle on top chopped fresh chives just before serving.
Serving Suggestions
Serve with Ritz crackers, your favorite crackers, chips, or fresh vegetables.

Or serve in a bread bowl and use bread triangles to serve the dip.
ENJOY! BLESSINGS AND BEE HAPPY! 💗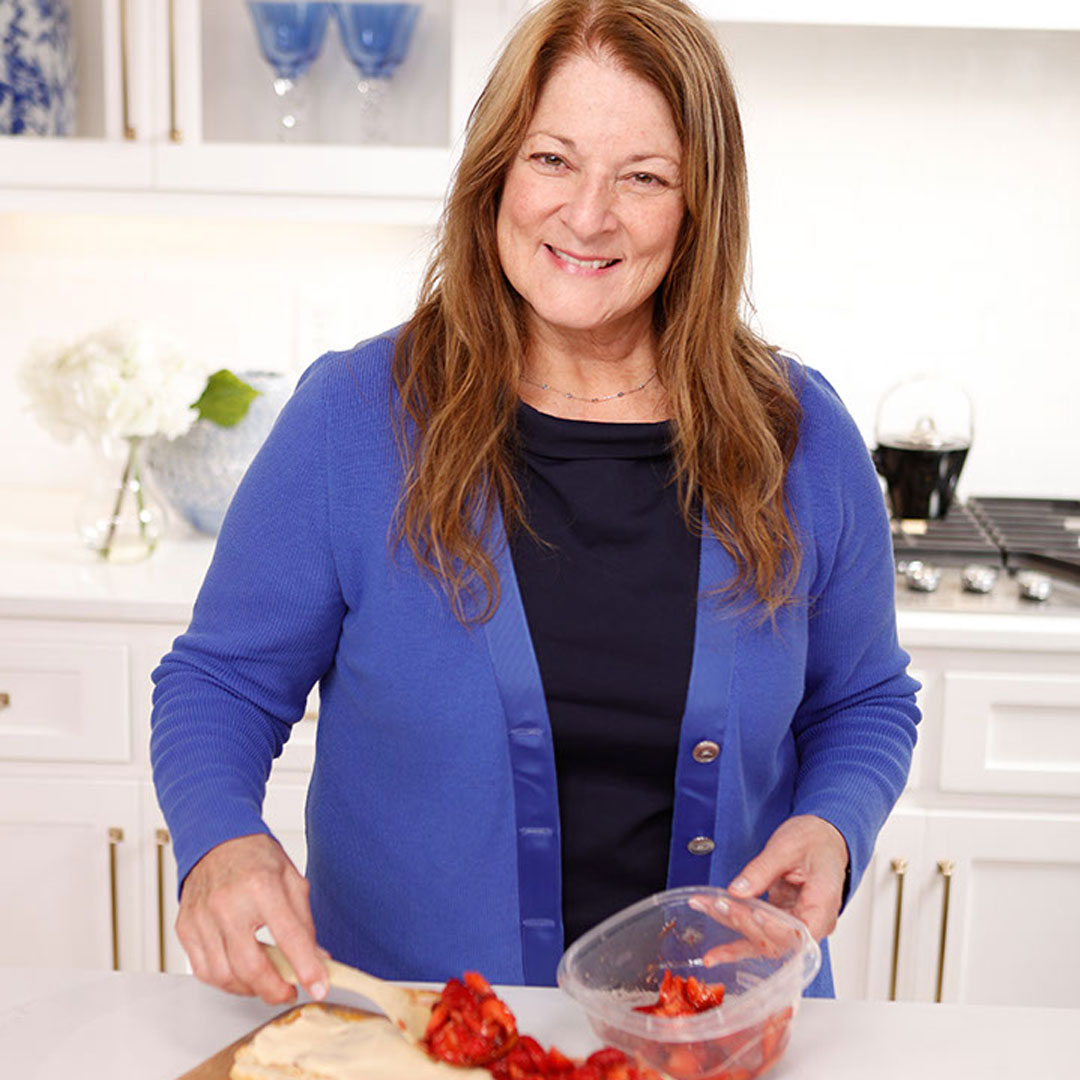 Miss Carroll's Kitchen is named after Clara Carroll, a former Home Economics teacher at Paul's high school and a lifelong friend. Carroll, now a retired professor of Home Economics from Harding University, brings unique recipes and ideas to make your seasons and home great. Her wealth of knowledge in Home Economics is sure to impress and inspire all who try her delicious creations.