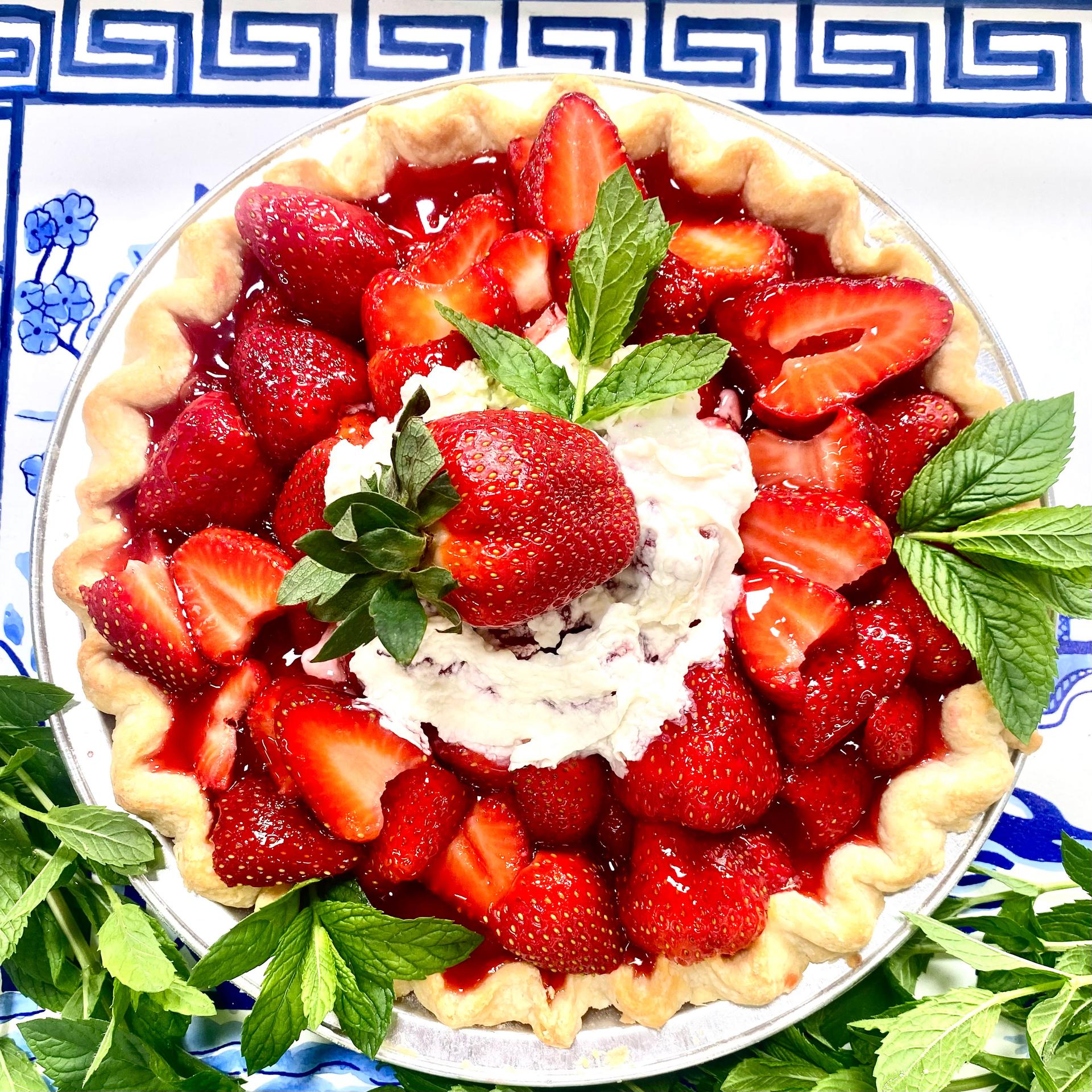 Recipe
My Princeton, Texas grandmother made homemade pie crusts every time she made her pies. It did not matter if she was making one pie or several, she mixed her ingredients by hand and hand-pressed out each pie crust. She did not measure and knew just when she had added the right amount of ingredients. So, I never got her pie crust recipe but I believe this one is as close as I can get to my grandmother's pie crust recipe.

On Paul's Live Show, I used freshly picked strawberries from Griffithville, Arkansas - just a few miles from the Guess & Co. warehouse. They were picked the morning of the show and I made the pie just a few hours before Paul displayed it. So that is truly a fresh strawberry pie!

Prep Time: 15 minutes
Cook Time: 20 minutes
Refrigeration Time: 2 hours
Total Time: 2 hours and 35 minutes
Servings: 1 pie; 6-8 servings
COOKING TOOLS
Pie plate

 

Saucepan

 

Whisk

 

Rolling pin

 

Dough Mat
FRESH STRAWBERRY PIE INGREDIENTS
1 cup pure cane granulated sugar

 

2 tablespoons cornstarch

 

2 cups water

 

1 small box of strawberry gelatin (3 oz.)

 

1 ½ quart fresh strawberries, sliced

 

1 baked 9-inch pie shell (see my recipe below or use a pre-made pie shell)

 

1 batch or can of whipping cream (this pie deserves the real thing!)
FRESH STRAWBERRY PIE DIRECTIONS
Place sugar, cornstarch, and water in a saucepan over medium until the mixture comes to a boil. Allow to boil until clear, stirring frequently.

 

Add the gelatin and cook for 2-3 minutes more. Cool. I place the saucepan in a bowl of ice to cool it quickly - this also helps the mixture to gel.

 

Place fresh strawberries in cooled pie crust and top with gelatin mixture. Refrigerate for several hours.

 

Serve with whipped cream.

 

Serves 6-8 slices. This pie does not keep well so eat up!
PIE PASTRY DIRECTIONS (FOR 2 PIE CRUSTS)
Preheat oven to 425 degrees F.

 

In a medium mixing bowl, combine 2 cups King Arthur all-purpose flour with 1 teaspoon salt.

 

Add ¾ cup and 2 tablespoons of cold Crisco shortening (I only use Crisco and have great results every time!).

 

Using a pastry blender, mix the dry ingredients with the Crisco using an up-and-down motion until the dough resembles coarse crumbs.

 

Add 5 tablespoons (one tablespoon at a time) of ice-cold water, delicately incorporating with a fork. Use a tossing motion to avoid over-stirring.

 

Wrap the dough in plastic wrap and refrigerate for at least 30 minutes (if I'm in a hurry, I skip this step).

 

Divide the dough into two parts. I freeze one of the pie crusts and use the other one in this recipe.

 

On a lightly floured surface or dough mat, roll out the dough to fit your pie pan with a little extra dough to create a fluted edge.

 

Place the rolled-out pie crust on your pie plate. Crimp the edges.

 

Using a fork, prick the pie crust to avoid bubbling while baking.

 

Bake the pie crust in a preheated oven for 15-20 minutes or until golden brown in color.

 

Cool completely before filling.
ENJOY! BLESSINGS AND BEE HAPPY! 💗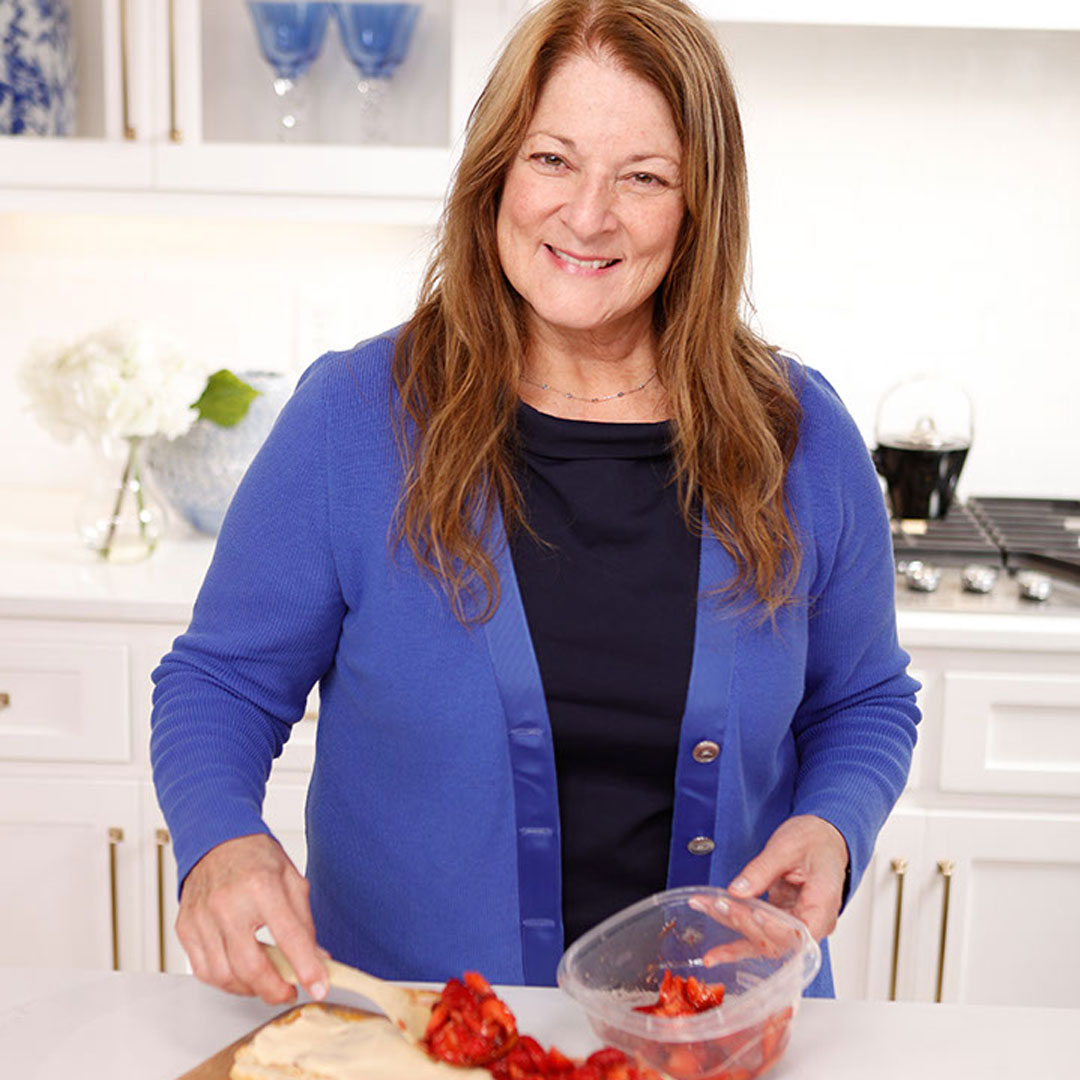 Miss Carroll's Kitchen is named after Clara Carroll, a former Home Economics teacher at Paul's high school and a lifelong friend. Carroll, now a retired professor of Home Economics from Harding University, brings unique recipes and ideas to make your seasons and home great. Her wealth of knowledge in Home Economics is sure to impress and inspire all who try her delicious creations.