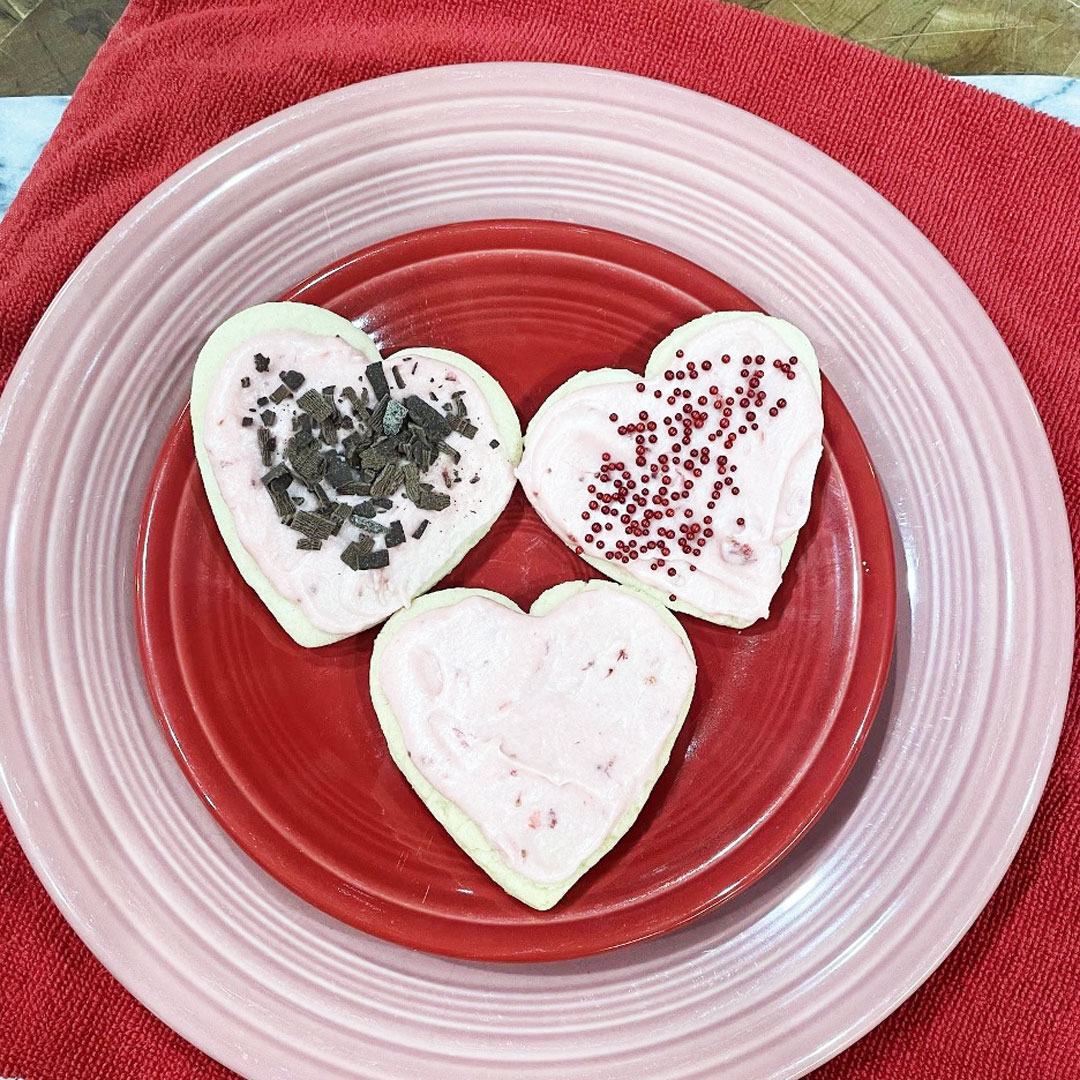 Recipe
This recipe made it into our family cookbook due to it being such a favorite. The first time I made these cookies was in 1996 for my husband, Charlie, and he loved them!

Prep Time: 20 minutes + 3 hours refrigeration
Cook Time: 45 minutes
Cutting and decorating: 30 minutes
Total Time: 4.5 hours
Yield: about 3 dozen cookies
1 cup Crisco shortening

1 cup granulated sugar, pure cane

2 large eggs

1 teaspoon real vanilla extract (I make my own - you can too!)

2 ¾ cups all-purpose flour (I use Martha White or King Arthur brands)

¾ teaspoon salt

½ teaspoon baking powder

½ teaspoon baking soda
I use DoughMakers baking sheets for baking cookies lined with parchment paper.
Preheat oven to 375°F.

Using an electric mixer, blend the Crisco shortening, and granulated sugar at medium speed until creamy.

Add vanilla extract and eggs, one egg at a time, mixing on low speed until incorporated.

Stir the flour with baking soda, baking powder, and salt.

Gradually blend in the dry ingredients with the creamed mixture. 

Wrap dough in plastic wrap and refrigerate for 3 hours.

Remove from refrigerator and dust a countertop surface lightly with all-purpose flour. Roll dough to about ¼" thickness. Using a 2-3 inch heart cookie cutter, cut out the hearts and place them on the baking sheet lined with parchment paper. They need about an inch or so from each other for spreading.

Bake for 8-10  minutes or until lightly browned. Cool for a minute or so on the cookie sheet, then, move to cookie cooling racks. The cookies will need to be completely cooled before icing them
Butter Cream Frosting Ingredients
½ cup butter, salted and softened to room temperature

2 lbs. pure cane powdered sugar

½ to 1 cup of frozen strawberries, thawed (you may need more or less depending on the moisture in the air and fresh strawberries just do not work in this recipe)
Instructions
Cream the butter. Gradually add the powdered sugar. Gradually add the thawed strawberries, a few tablespoons at a time. Add only enough for a spreadable icing.

Spread the icing on the cookies. Add decorative sprinkles, as desired.

I try to wait until the cookies and frosting are set before I eat one. However, they are pretty delicious as soon as they are iced!
ENJOY! BLESSINGS AND BEE HAPPY! 💗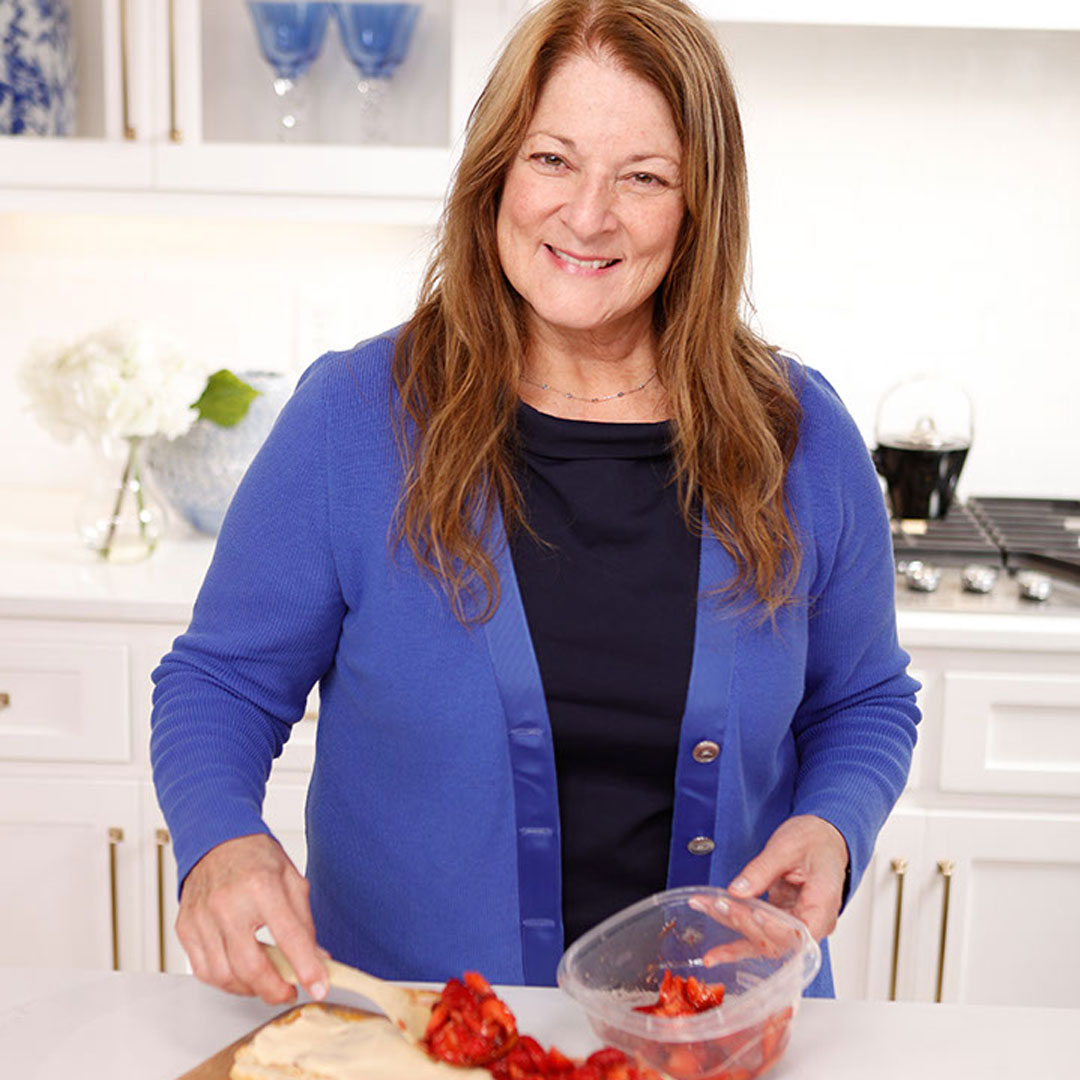 Miss Carroll's Kitchen is named after Clara Carroll, a former Home Economics teacher at Paul's high school and a lifelong friend. Carroll, now a retired professor of Home Economics from Harding University, brings unique recipes and ideas to make your seasons and home great. Her wealth of knowledge in Home Economics is sure to impress and inspire all who try her delicious creations.