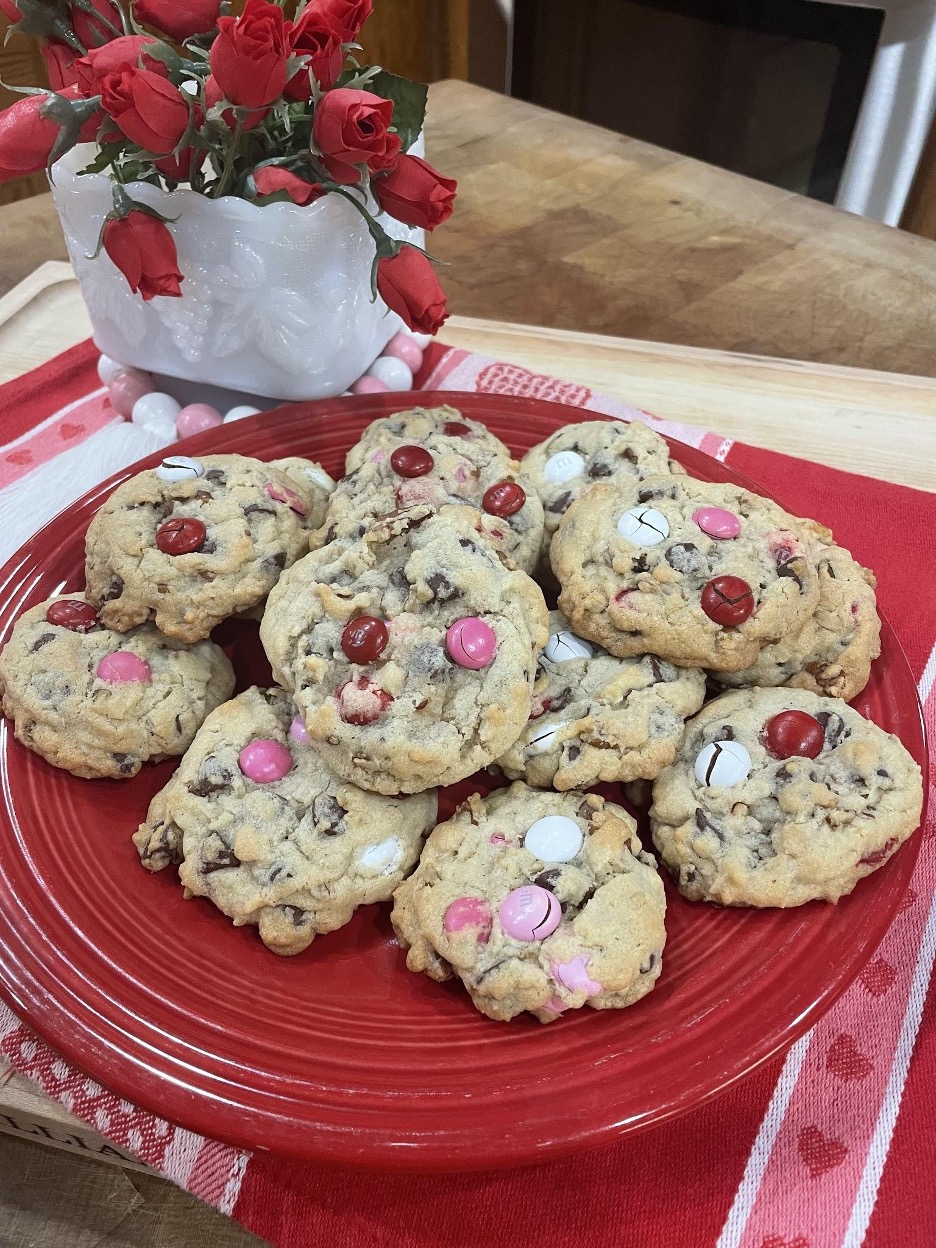 Recipe
Valentine's Day would not be Valentine's Day without these cookies. My middle school grandsons love making these with me and enjoy eating them, too. The oldest has braces, so I leave out the nuts.😍

Prep Time: 15 minutes
Cook Time: 45 minutes
Total Time: 1 hour
Yield: about 3 dozen cookies
Ingredients
½ cup butter, salted and softened to room temperature

½ cup shortening, Crisco

¾ cup granulated sugar (use pure cane sugar)

¾ cup brown sugar, packed

2 tsp. real vanilla extract (I make my own)

2 large eggs

2 ¼ cups all-purpose flour, leveled (Martha White or King Arthur)

1 tsp. baking soda

½ tsp. salt

½ cup oatmeal

2 cups Ghirardelli semi-sweet chocolate chips

1 16 oz. package of Valentine's M&Ms

1 cup chopped pecans

 
I use DoughMakers baking sheets for baking cookies lined with parchment paper.
Preheat oven to 375°F.

Using an electric mixer, blend the softened butter, Crisco shortening, granulated sugar, and brown sugar at medium speed until creamy.

Add vanilla extract and eggs, one egg at a time, mixing on low speed until incorporated.

Stir the flour with oatmeal, baking soda, and salt.

Gradually blend in the dry ingredients with the creamed mixture. Stir in the chocolate chips, M&Ms, and nuts. NOTE: Some of my family members do not like nuts in their cookies. So, I bake a dozen or so without nuts, then, add the nuts (I reduce the amount of nuts) for the remaining portion of the dough, Then everyone is happy! Nuts or no nuts!

Using a 1 ½ tablespoon cookie scoop, drop dough onto the parchment paper-lined cookie sheet (do not roll the cookie balls - let the cookie scoop gather the dough). The cookie balls need about 2 inches from each other for spreading during baking. Dress up the cookie dough by adding a few M&Ms directly to the tops of the cookie dough balls.

Bake for 9-11 minutes or until golden brown. Cool for a minute or so on the cookie sheet, then, move to cookie cooling racks.

I try to wait until the cookies are cooled before I eat one but I like them warm and at room temperature. Either way - ENJOY! Blessings and bee happy!
ENJOY! BLESSINGS AND BEE HAPPY! 💗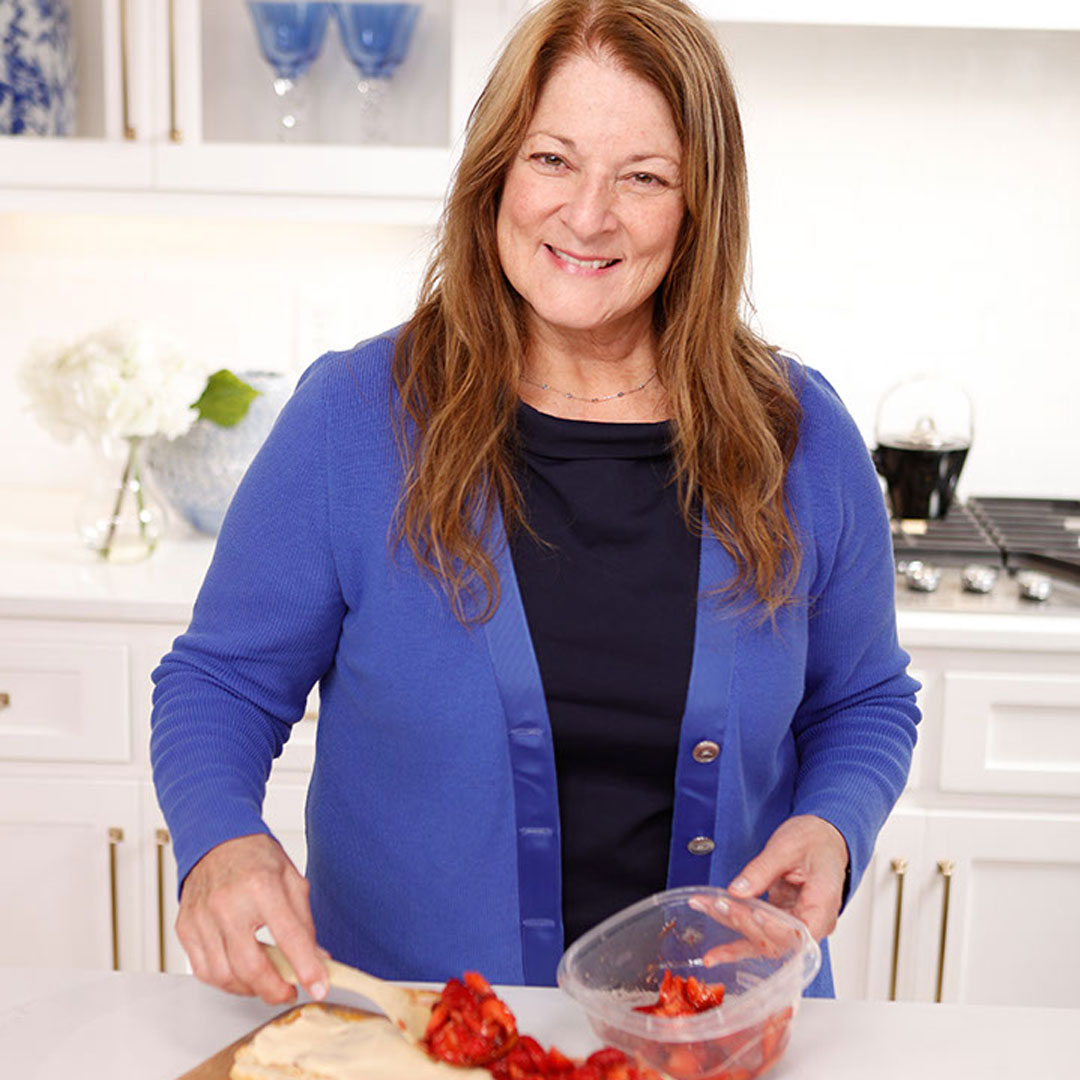 Miss Carroll's Kitchen is named after Clara Carroll, a former Home Economics teacher at Paul's high school and a lifelong friend. Carroll, now a retired professor of Home Economics from Harding University, brings unique recipes and ideas to make your seasons and home great. Her wealth of knowledge in Home Economics is sure to impress and inspire all who try her delicious creations.